Due to Covid all current initial advice is given by phone only
GENERAL ENQUIRIES: Please ring 07944 643899
NEW! Private Tenants' Advice Service (PTAS) 0800 7022128. See here for info
EUSS SERVICE for EEA/Swiss citizens and family members settled in Ealing, Hammersmith and North West London 
CALL 0800 0564745
 AVAILABLE TILL 31 MARCH 2020 
Who we are
West London Equality Centre (WLEC) formerly Ealing Equality Council, is a charity and has been active in the promotion and advancement of equality and human rights for all. We've been providing advice and advocacy in both generalist and specialist areas in conjunction with the Community Advice Programme (CAP) and retain the pro-bono services of both solicitors and qualified barristers to provide free legal advice.  Read more…
WLEC was formed initially in 1963 with the main aim to deliver advice and has helped disadvantaged communities in West London for over 50 years. We have a team of trained volunteers drawn from a wide range of expertise and legal backgrounds, plus a team of staff able to deal with all manners of enquiries. We have access to QCs, barristers, judges, and solicitors who give their time freely to those we are trying to assist, with the aim of improving the lives of the people we live with and making everyone more able to resolve their issues. Our staff were all volunteers once, and all have lived experience of racism, exclusion, deprivation or disability. 
Summary of Objects
To advance equality, human rights, good relations and social justice towards the elimination of discrimination and inequality for BMER communities & other persons experiencing disadvantage; providing legal advice; seminars; volunteering; and training for employment in London, Ealing and surrounding areas. Read more …
NEW c-app tool from AQS  Use this new online tool for help in dealing with PIP and ESA applications.  It goes through some of the questions to allow you to assess your claim and you can print out some of your answers to use when you apply for real. C-APP.
Initial Online Advice
For initial answers to your enquiries please follow the links to the various advice websites and telephone helplines:
Contact us on: (temporarily suspended) 0208 231 2575, 0208 231 2576, 0208 231 2550, 0208 231 2574
See our privacy and confidentiality policy wlec Confidentiality Policy
Complaints: here 
Or see this page
We thank our funders: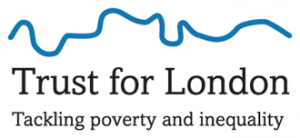 The Henry Smith Charity
The National Lottery 
Erasmus Programme 
And our Partners: Ealing and Hounslow Community Voluntary Service – Ealing Law Centre – Ealing Foodbank